Tanya Dolbec entered the artisans markets in 2020. She is now deeply involved in this community as an artist. She also created the Marché Création in 2021 with her partner William L'Archevêque to support local artists in their sales efforts and promote the purchase of local art.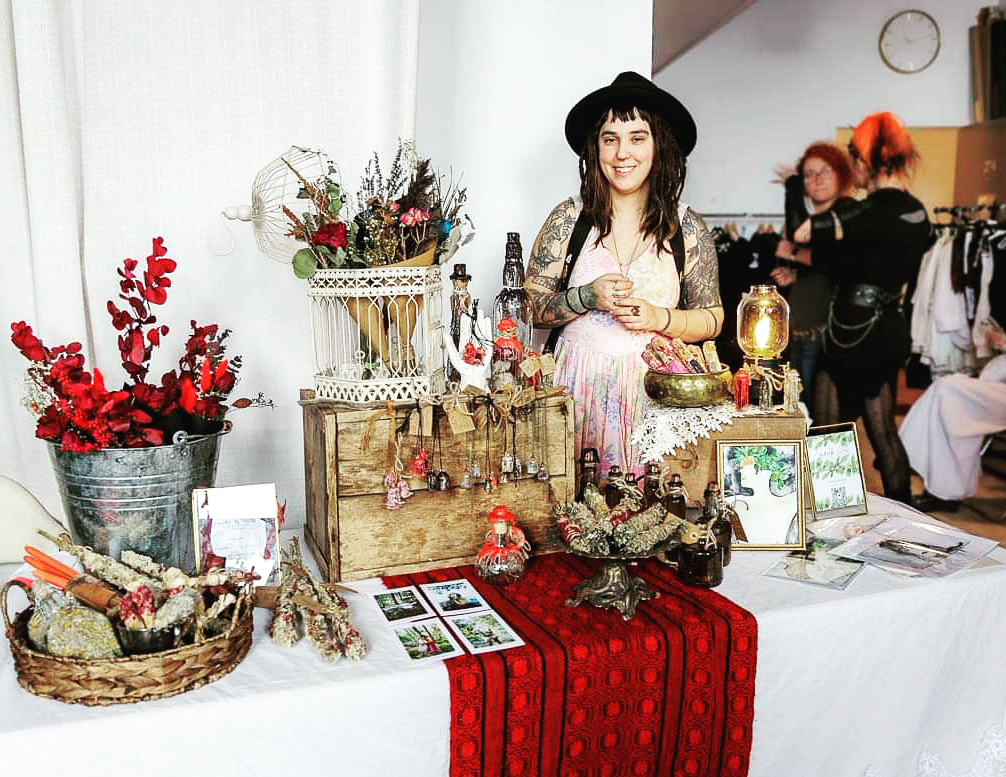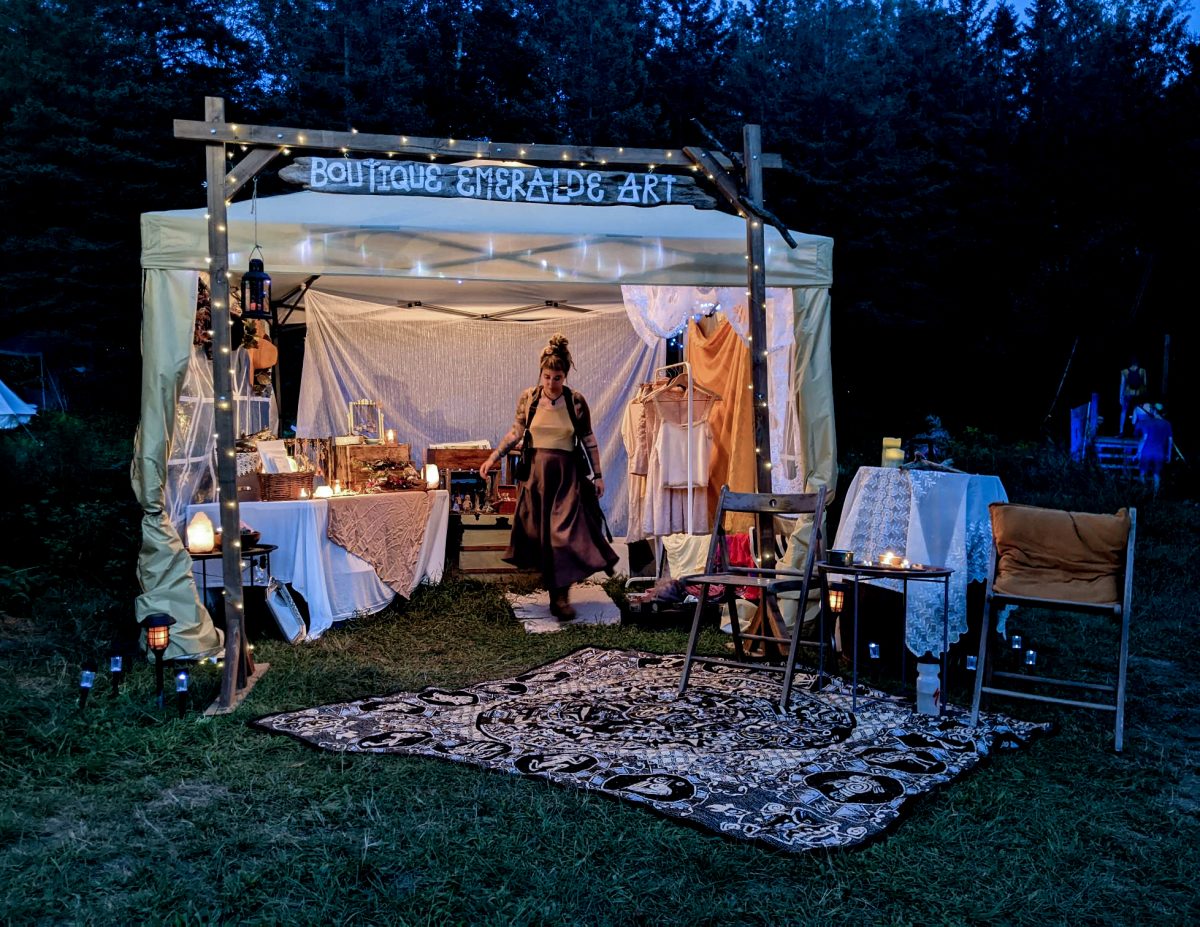 Marché du Crépuscule 2021 Automne
Marché de Léon Winter 2021
Marché Création Winter 2021
Marché Artisanal Montréal Spring 2022
Salon de la passion médiéval Spring 2022
Marché Création Spring 2022
Marché du Crépuscule Spring 2022
WitchPlease Summer 2022
Marché Coop Causs Verdun Summer 2022
Illusion 2022 Summer Festival
Pop-up Vintage Artisanal Summer 2022
Marché du Crépuscule / Premium Outlet Mirabel 2022

WitchPlease MTL Edition October 2022

Twilight Market Halloween 2022
Loko Éphémère Granby Winter 2022
Marché du Crépuscule Winter 2022
Market Creation

Winter

2022
Marché Maleficarum Winter 2023
Crystal Dreams Laval Winter 2023
LUPAQUEERLIA Casa Dharma & Marché du Crépuscule Winter 2023
Maleficarum Montréal Spring 2023
Crystal Dream Laval Spring 2023
Salon de la Passion Médiéval Spring 2023
Maleficarum Montréal Summer 2023
Marché Vintage Analogue Montréal Summer 2023
Linocut
Handmade printing on garments
Printed photography
Handmade paper
Oracle and book "Les Âmes Perdues" (Lost Souls)
Mullein torches
Bouquet of dried flowers
Bouquet of fresh flowers
Pendulum
Floral hair accessory
Floral hat
Floral wreath
Wall crown
Greeting card
Magic bottle
Flower bell
Burnt grass
Spell pendant in bottle
Ritual candle with herbs
Floral charter
Botanical watercolor illustration
Magic scented bag
Bath salt with flowers
Watercolor illustration
Herbal tea with flowers and herbs
Naturally dyed clothing
The artist behind the creations
Tanya Dolbec is a multidisciplinary artist and freelance photographer. Her passion for the arts is based above all on desire, instinct and a strong desire to create through different practices.
Her dedication to her art is modulated by a quest for movement through several disciplines. She has been exhibiting and selling her products in markets for several years, and always designs a particular piece in advance for the specific event where she will be exhibiting.