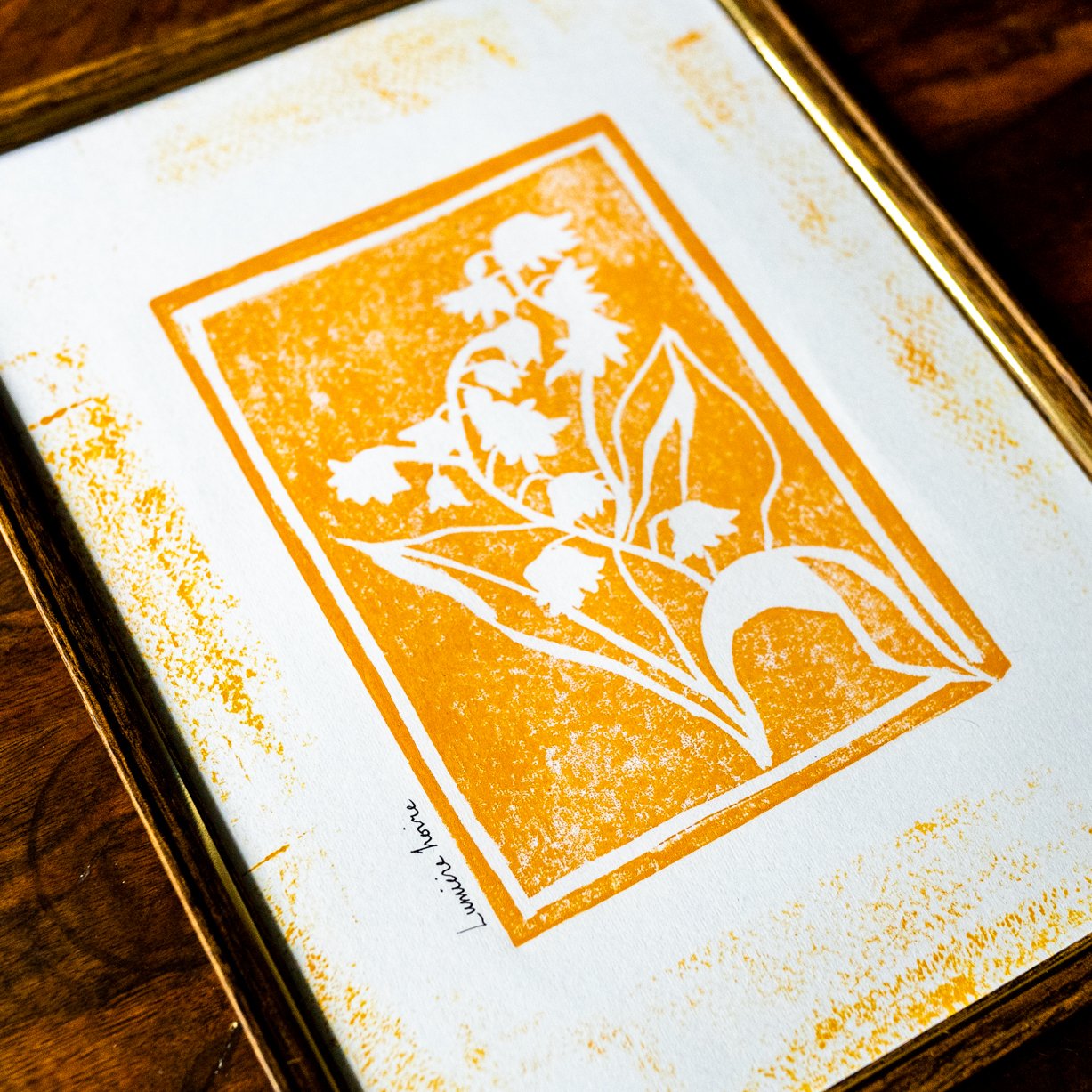 Convallaria Majalis flower linocut is a unique work representing the flower in a negative image format. This magnificent flower, poisonous in its entirety, represents an energetic force and exceptional power.
The print is handmade by the artist and only a few copies are available, giving the work authenticity and rarity.
1 single printout
With wooden frame
Size: 9 x 12 inches
Please note that this frame is used (good condition).
Please note that the color of the artwork may vary slightly from the photograph.
Read More