« The art that nature offers us »
Floral crown
Floral hair accessory
Decorative wall wreath
Magic bottle
Magic bag
Floral chart
Pendant
Naturally dyed garment
Pendulum
Photography
Rituals
The Emeralde Art store offers several products directed towards the concept of "Witchcraft Art" or or "Witchcraft Art". Each handcrafted object holds a unique power and plays an important role in both folklore and spirituality.
Artist Tanya Dolbec uses mostly natural and often hand-picked elements to create artworks used in a decorative and ritualistic manner in her relationship to paganism.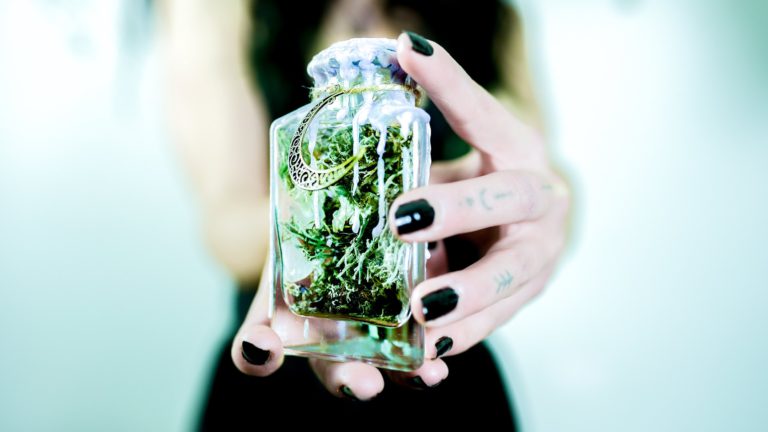 Whether it is to enhance your beauty, to decorate your home or to guide and help you through life's challenges, Emeralde Art's products will be ideal to give an exceptional gift to you and your loved ones.
The artist behind the creations
Tanya Dolbec is a multidisciplinary artist and independent photographer. Her passion for the arts is based on desire, instinct and a strong desire to create through different practices. 
Graduated in choreography (2017) and video editing (2021), she continues these researches in movement and enriches herself with several trainings in cinema and image analysis. In 2018, she forges her artistic thought and identity under the name of Lumière Noire. Choreographer to this day, Lumière Noire continues to feed her choreographic creations through the cinema under the representation of performative installation.
For the past two years, she has been diving deeper into her spiritual practice and discovered floral art. She then created her Etsy store Emeralde Art where she now makes several tools for witchcraft and works of decorative and ornamental art.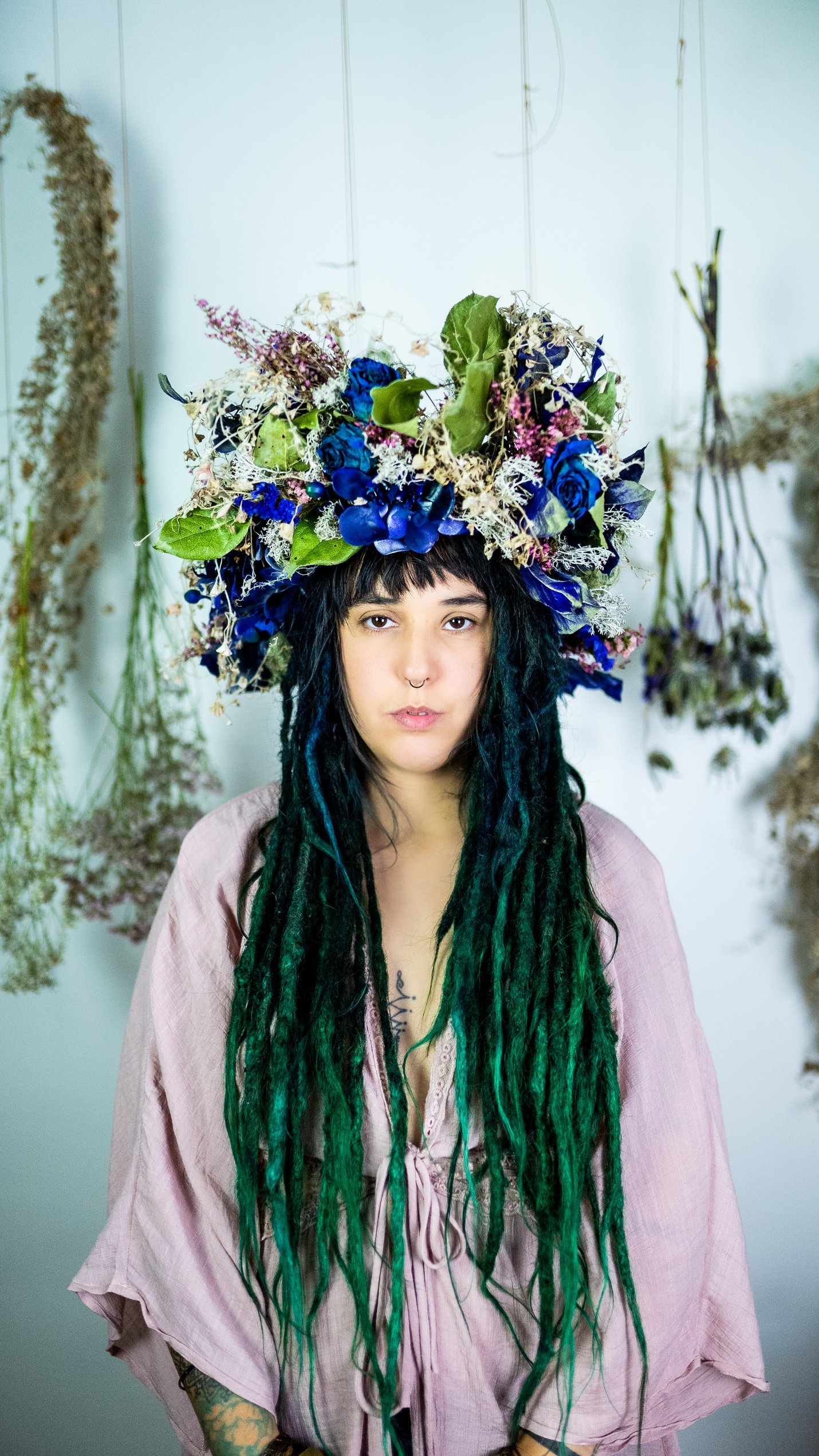 While I was deprived of all collaborators in floristry for a huge photographic production. I find myself alone with myself for the floral aspect of my work. So I decide… I will do it myself. Sitting in front of my materials and still lost… my hands came alive through the flowers and a rush of inspiration, release and finally, a calm breath came over me. I was lost in my flowers and it was the most serene moment I have ever experienced. It was at that moment that I fell in love with the practice of floral art and decided to create Emeralde Art.
Photo credits (models): Florence Sylvestre, Vicki Lyra and Châtelaine Côté-Rioux
Would you like to meet the artist?